Good Morning. The Oxford COVID-19 vaccine triggered an immune response. Hear what it means from the scientists themselves.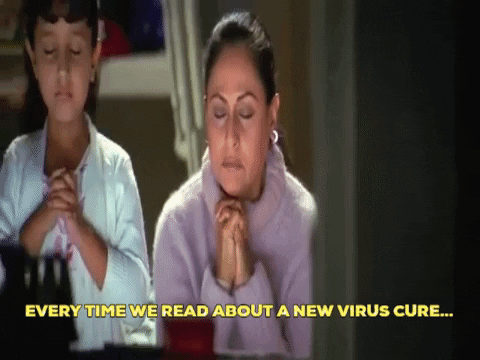 New ambassadors appointed for Bangladesh and Taiwan

in a bid to bolster relations

Mumbai deployed smart helmets with the capacity to screen temperatures of dozens of people per minute

New Rules for electronic retailers to come into effect by the end of this week




Digging Deeper: E-retailers have to display the following:

Details about return, refund, exchange, warranty, and guarantee

Delivery and shipment dates

Breakdown of total price and modes of payment

Grievance redressal mechanism (receipts and processing of complaints from consumers)

Country of origin

Additionally, all firms must refund payments for goods and services that are significantly different from their original descriptions or advertisements.

Masks now mandatory for everyone stepping out from their homes

City Bank launches digital loans in collaboration with bKash




So what? This pilot initiative will include a limited group of bKash users who can request and receive credits of up to Tk10,000 instantly through bKash. Loans will be limited to three-month terms, and repayment will involve automatic deduction of three equal monthly installments on fixed dates. Interest will be charged daily, allowing users to accrue less interest if they pay off earlier.

The central bank

introduced digital documentation

for imports

The dollar surged to its highest level of FY21 against the rupee on Monday

State-owned People's Bank reduced interest rates to 9% for personal loans and 6% for SMEs

NTA released a by-law making it mandatory for upcoming ISPs to have a minimum paid-up capital of Rs 40 million ($335,000)
SOUTH ASIA

TODAY

1-DAY

YTD

DSEX

4,086

+0.38%

-8.25%

SENSEX

37,930

+1.37%

-8.27%

KSE100

37,700

+0.13%

-8.94%

CSE

5,034

-0.09%

+0.13%

GLOBAL

S&P

3,257

+0.17%

-0.02%

FTSE

6,270

+0.13%

-17.55%

OIL

44

+1.70%

-33.63%

GOLD

1,842

+1.34%

+21.21%
5G ready, 6.44" 90Hz display, Snapdragon 765 - OnePlus Nord will start sales at ₹24,999 ($336) in India from August 4
Pathao, HungryNaki, and Bengal Meat are offering farm-to-door Qurbani service ahead of Eid in Dhaka
Zoom will open a technology center in Bengaluru
Central Bank of Sri Lanka
renews talks with PayPal
A startup you should follow:
Expertrons wants to help you crack your next interview. It is an AI-powered platform that offers guidance and mentorship for interview preparation, resume, career hacks, etc. Based on user preference, the application suggests interactive AI video bots. These video bots are based on recordings of experts and professionals. Additionally, they offer one on one consultation as a paid service.
Studying abroad equips one with unique skills and networks required to enhance both personal and professional lives. Not only does it allow you to explore a different culture, but also helps you develop different perspectives.
The Global Undergraduate Exchange Program (also known as the Global UGRAD Program) awards students with outstanding academic and leadership experiences an opportunity to spend a fully-funded semester in the US to immerse themselves in the culture and community. The CEO of Wander Woman, Suzana Kamal, shared her experience of participating in the program and walked us through the application process!
Divide 30 by 1/2 and add 10, divide by 1/2 again and add another 10
HERE'S SOMETHING INTERESTING
(Part 2/4)



Cricket is known as the gentleman's game, and one of its finest gentlemen is Rahul Dravid. Being a true ambassador of the game, the former Indian batsman has proved time and time again that discipline is the key to success.
Making his way through to international cricket in 1996, Dravid has led India in both Tests and ODIs. His 12h knock of 270 in a test against Pakistan has earned him the nickname, "The Wall." Not only did he grace the blue jersey, but he is also one of the most educated players in the game.
He went to school at St. Joseph's Boy's High School in Bangalore and then graduated in Commerce from St. Joseph's College of Commerce. While pursuing his MBA at SJIM, he got his call to join the Men in Blue. He went on to be the head coach of the U-19 team. During his tenure, he has often emphasized on skills beyond cricket for upcoming cricketers. He has proven that through hard work and determination, one can find a balance between education and sports.
This is part 2 of a 4-part series with Stories with Saif, where we collaborated to tell the stories of 4 sportsmen who've demonstrated exemplary dedication to education. Next week, we will share the story of another special athlete.

It's about time we mention The Kashti Project. The three musketeers are here with their boat to take you on a… wait for it.... musical journey. They shoot their music videos on the boat all in one take. Check out Daryaa to embark on this beautiful journey with them!
"Top-down approaches do not work. The bottleneck is at the top of the bottle."

Iqbal Quadir, Co-founder of Grameenphone
150hello bro how r u hope good today also now
Share your unique referral link hello boi wassup
Total Number of People You Referred:
[total_referrals,fallback=0]
Want to read another dose?
Check out our archive
Follow us on Social Media!
Copyright © 2020 The Capsule
All rights reserved
If you no longer want to receive emails from us, you can unsubscribe here.