Hi All. Hear prominent Indian environmentalist Sunita Narain talk about climate change, sustainable development, and more at 11:30 am IST as part of talks arranged by Speaker Series: India@Berkeley.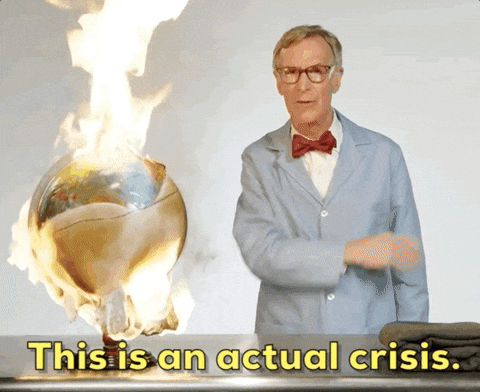 Reliance Industries share price rose for the sixth day in a row on Friday giving it a record high market cap of about ?14 lakh crore ($187 billion)

Fare restrictions and seating limitations for domestic air travel extended till November 24

The U.K. agrees to begin talks for a limited trade deal

What it means: The countries are preparing for a free trade agreement - an accord to reduce barriers to exports and imports between the nations. India is looking to get better deals for its garments and labor-intensive exports while offering the U.K. lower tariffs on scotch.

The central bank announced credit guarantee schemes for SMEs

Virtual lottery for IPO allotment of Express Insurance Limited was held on Thursday - the first of its kind in the country's market

Prime Minister Imran Khan exchanged greetings with his Bangladeshi counterpart, Sheikh Hasina, in a rare call on Wednesday

Digging Deeper: The countries have shared historically sour relationships. However, newly appointed High Commissioner Imran Siddiqui broke the ice during a meeting with the foreign minister in February. During their 15 minute conversation, the Pakistan premier inquired about Bangladesh's response to the COVID-19 pandemic and offered his condolences for the lives lost during the recent flooding. Re-asserting Pakistan's commitment to SAARC, he emphasized the significance of bilateral relations for sustainable peace and prosperity.

India agrees $400 million currency swap in a bid to help Sri Lanka in its post-pandemic economic recovery

The government approved electricity trade with Bangladesh and India
SOUTH ASIA

TODAY

1-DAY

YTD

DSEX

4,081

+0.10%

-10.98%

SENSEX

38,129

-0.03%

-7.79%

KSE100

26,719

-0.16%

-35.46%

CSE

5,065

+0.48%

-17.02%

GLOBAL

S&P

3,216

-0.62%

-1.28%

FTSE

6,124

-1.41%

-19.47%

OIL

43

+0.07%

-34.58%

GOLD

1,902

+0.77%

+25.17%
Apple started assembling iPhone 11 in India
So what: This is the first time Apple is making a top of the line phone in India. This will save Apple 22% in import duties while customers can expect to benefit from lower prices. This device, which will be built at a Foxconn plant near Chennai, is Apple's highest-selling model in India.
Sony invested around $255 million in Fortnite creator Epic Games
A startup you should follow:
Data is fundamental to the success of any business. One firm in Bangladesh, LightCastle Partners, aims to bring data-intensive opportunities to help companies make informed decisions. Their services provide clients with reliable data, intelligent financial modeling tools, and actionable insights. Additionally, they publish an annual index highlighting the business attitudes of private sector firms that have a notable contribution to the economy. You can read more about this year's version here.
Lessons from Peter Thiel�s Book �Zero To One�

Revenue and margin are not as connected as one might think. Let's take Google as an example. The internet giant raked in $50 billion in revenue during 2012. Profits, on the other hand, was just 21% of it. Consequently, the largest market is not necessarily the best market.

The key to being a creative disruptor is targeting a niche market with a capacity for growth. Facebook is a prime example of this. Starting with 10,000 students at Harvard, the internet behemoth boasts over a billion users now.

Thiel adds that it is not enough to make the first move. You start by creating a product that is at least an order of magnitude better than the next best alternative. But you cannot stop there. To keep your competitive edge, you need to keep improving.

Thiel believes in the long-run game. He stresses the durability and longevity of a startup as much as its short-term profitability. In March 2001, he correctly predicted that three-quarters of PayPal's future cash flow would result from profits generated ten years later.
// Contributed by Srijon Stanford �22 and Samiha UCalgary �24
Which country has the 4th of July - the USA or the U.K.?
HERE'S SOMETHING INTERESTING
On 29th May, President Donald Trump declared, "We will be terminating our relationship with the World Health Organization (WHO) today." When the world is facing an unprecedented crisis, what will this move by the U.S. mean for the rest of us?
The U.S. contributes about 20% of the funds being used by WHO to assist nations during the pandemic. The aftermath of a fund freeze will be two-fold: firstly, the ripple effect of lower budgets could be felt across newer projects and jobs. For LEDCs in South Asia, this would mean decreased funding and weaker infrastructural support. Additionally, the global race towards a vaccine would be impeded. Secondly, the U.S. itself might be cut off from resources available to WHO member states only. What it means for private organizations such as the Bill and Melinda Gates Foundation based in America is yet to be seen.
While this decision's legality is still questioned, it is clear that Trump's call to withdraw from WHO will be detrimental to both the U.S. and the world. Hear what Bill Gates has to say in this TED talk.
Everything is going digital nowadays � including artwork. We have been in love with the pieces @portraits.ckf have been putting up. The British-Desi digital artist keeps it simple, with Adobe Photoshop and a Wacom Intuos Pro, but the vivid colors and detailed strokes put him on a class of his own.
"Life should be great rather than long."

- Bhimrao Ramji Ambedkar

Chief Architect of India's constitution
Both hello bro how r u hope good today far
Want to read another dose?
Check out our archive
Follow us on Social Media!
Copyright � 2020 The Capsule
All rights reserved
If you no longer want to receive emails from us, you can unsubscribe here.