The world is going through a tough time... Here, take one from The Capsule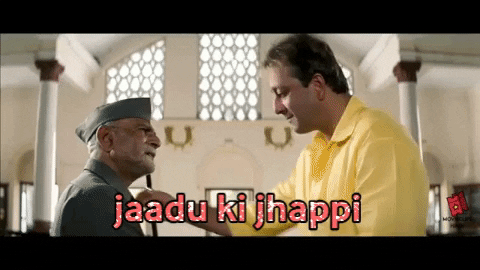 Multiply the love - forward this email and ask your friends to sign up!
Top Stories
Market Index
| | | |
| --- | --- | --- |
| DSEX | 3,953 | |
| SENSEX | 34,287 | |
| KSE 100 | 34,327 | |
| S&P SL20 | 1,955 | |
| S&P 500 | 3,194 | |
| FTSE | 6,484 | |
| Oil | 42.07 | |
Technology & Startups
Daraz has announced plans to invest Tk 500 crore by 2021 in Bangladesh to set up its logistics infrastructure

India's Jio Platforms is to receive US$1.2 billion from Abu Dhabi-based sovereign investment firm Mubadala in exchange for a 1.85% stake in the company

A startup / org you should follow*:
BloodMan Bd
It's a bird! It�s a plane! It�s BloodMan! BloodMan BD is an online platform that has made arranging blood donation as easy as ordering pizza. We don�t know about you, but BloodMan is definitely our new Superman
Sports Corner
Cristiano Ronaldo becomes the first football star to become a billionaire

Danish Super League club uses Zoom to bring fans into stadium on video

Here's Something Interesting
What is �value creation� in business and finance? The idea revolves around two primary indicators -- your Weighted Average Cost of Capital (WACC) and your Return on Invested Capital (ROIC).
Put another way, you will not borrow funds at 7% interest, and lend it at 6% for a guaranteed loss of 1%.
Think about your WACC as your cost of getting funds required for your business or project. Let's say you are planning to fully fund a factory that costs $100 at a 7% interest rate and you earn $6 in net profits per year, you are destroying value (ROIC < WACC). Alternatively, if you increase your volume, price and / or reduce costs i.e. deploy common �value creation levers�, and bring your profits to $8, you are now creating value (ROIC > WACC).

This is an important relationship to understand as it will help you decide which projects to pursue and force you to think about efficient capital management.
Of Art and Artists
If COVID-19 stay-at-home order has you watching tutorials and failing miserably, follow Srishti Dixit for a solid cup of relatable desi tea. It�s confirmed -- you�re not the only one with an inner Poo.
** Answer: Host�s son - The phrase "my father's son" can only refer to the host himself, since he has no brother. So the quotation is equivalent to "That man's father is me."