Yo! Trivia time -- what's Chota Don saying here?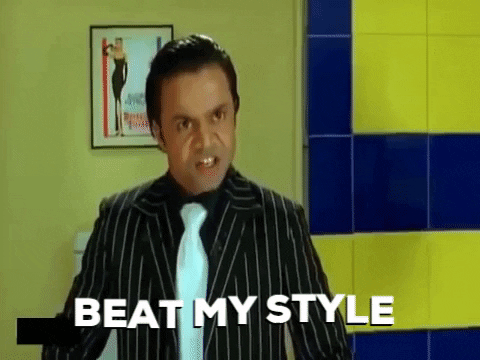 Write back to us -- might just give you a shoutout if you get it right ;)
Top Stories
Maharashtra's coronavirus tally surges past China's at ~86k
With 65,769 confirmed cases, Bangladesh now stands 20th among coronavirus-hit countries

Places of worship reopen in India after a 2-month lockdown with long queues of devotees in masks

Valuable information received from PK8303 recorder
Market Index
| | | |
| --- | --- | --- |
| DSEX | 3,956 | |
| SENSEX | 34,784 | |
| KSE 100 | 34,769 | |
| S&P SL20 | 1,988 | |
| S&P 500 | 3,193 | |
| FTSE | 6,484 | |
| Oil | 42.79 | |
Technology & Startups
Amazon is in talks to buy a stake in Indian telecom company Bharti Airtel worth at least US$2 billion

A startup you should follow*:
Deligram
Deligram
is like the Amazon.com of Bangladesh, with a unique, hyper-local omni-channel model. Check them out on
TechCrunch
.
Professional Development*
Whether in business, law, engineering or even healthcare -- we often find ourselves comparing prices from the past to make a direct comparison. Although this is commonplace, it is very easy to forget the underlying impact from inflation and thus miss the
real
or
inflation-adjusted
change in price. Here�s
an article that describes how you can adjust your data
for better, more accurate comparison across periods of time.
Here's Something Interesting
Facebook invested $5.7bn (yes, 9 zeros) for a 9.99% stake in India�s Jio. For context, that�s a whopping ~$57bn valuation, which is ~20% and ~64% of Bangladesh and Sri Lanka�s 2018 GDP respectively.
Ramneek Kundra explains Jio�s strategy behind free voice / texts, how that lays a foundation for an all-encompassing �super app� in the future, and how the platform represents an asymmetric risk-reward scenario (i.e. �heads, I win a lot; tails, I don�t lose at all�). Read the full Twitter thread here
P.S. - Check out our previous issue that explains the concept of cost of capital; more articles on Jio can be found here and here.
Of Art and Artists
Mango Bae is run by South Asian �baes� Usama Siddiquee and Pranav Behari. If you�re looking for some dark brown humor to relate to -- JACKPOT! Don�t let these men-go!